Table Rock Financial Planning is an independent, fee-only financial planning firm located in Boise, Idaho. We are in the business of empowering hard-working people to plan their finances so that they can prosper in life. Table Rock Financial Planning can help you get organized, develop sound financial strategies aligned with your personal values and goals, and then show you how to implement these strategies in a cost-effective manner.
Prospective clients will encounter no income minimums or net worth requirements—the firm is dedicated to serving the middle market. In the interest of maintaining objectivity, we do not sell financial products nor do we receive commissions or referral fees of any kind. We are an independent source of expertise, professional validation, encouragement, education and perspective for your personal financial planning.
Table Rock Financial Planning is committed to a fiduciary standard—always acting with undivided loyalty in the best interests of the client.
Qualification and Background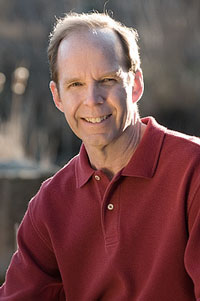 Rick Boss
Rick Boss is a CERTIFIED FINANCIAL PLANNER™ professional and the founding principal of Table Rock Financial Planning. The CFP® mark indicates that a planner has proven competency in all the disciplines of financial planning, has practical experience, and has committed to a high standard of professional conduct and continuing education.
Rick's educational qualifications include a Masters of Business Administration with a Finance specialization from the University of California, Berkeley. He received his undergraduate degree from the University of California, Santa Barbara with dual majors in Economics and Environmental Studies. Most recently, he completed the Executive Program for Financial Planning Certification at the University of Georgia.
With over 25 years of experience in finance and marketing positions at Hewlett Packard, Rick had abundant opportunity to sharpen the analytical, communication, and planning skills critical in an effective financial advisor. In 2007, Rick made the transition into the second career he had been actively seeking. He says this about the change: "A few years earlier, it became clear to me that I had a passion for educating, encouraging, and assisting people in taking control of their financial lives. Personal finances are an important area for all of us, but many people lack confidence or discipline when dealing with them on their own. Others find they need a trusted advisor for more complex issues. I had the academic background for success in the field, a thriving interest in personal finance, and over the years I had obviously faced many of the same challenges myself. Challenges like getting married and managing money together, raising kids, saving for college, preparing for retirement, changing careers, and dealing with major life events. I'll be the first to admit that I made my share of mistakes, but also learned quite a bit along the way." In Table Rock Financial Planning, Rick is creating the type of advisor he wishes he had consulted earlier in life.
Rick is a member of the Garrett Planning Network, an international network of independent, fee-only financial planners. Members of the Garrett Planning Network are dedicated to providing access to quality advice regardless of the clients' incomes, investable assets, or whether the advice is part of a one-time consultation or ongoing financial management relationship. Rick is also a member of the National Association of Personal Financial Advisors (NAPFA) and the Financial Planning Association (FPA). He is active in his church and enjoys mountain biking, backpacking and golf.
[Top]